The Literary Magazine, Winter Tangerine, has been posting the most beautiful poetry prompts for National Poetry Month.  They're designed by Tiffany Mallery.  Some of my favorites so far for the month are below as well as a poem I wrote for my MFA packet after the death of teenager, Jordan Edwards, when he left a party in Texas.  A lot of my poems are just a sidewalk crack away from education.
This poem represents the first and last time I wrote about baby teeth.  It's one of my favorite poems from my packet.  They say don't share a poem on a blog, because then they can't be published, but I'm too close to this poem already, so here's a home for it.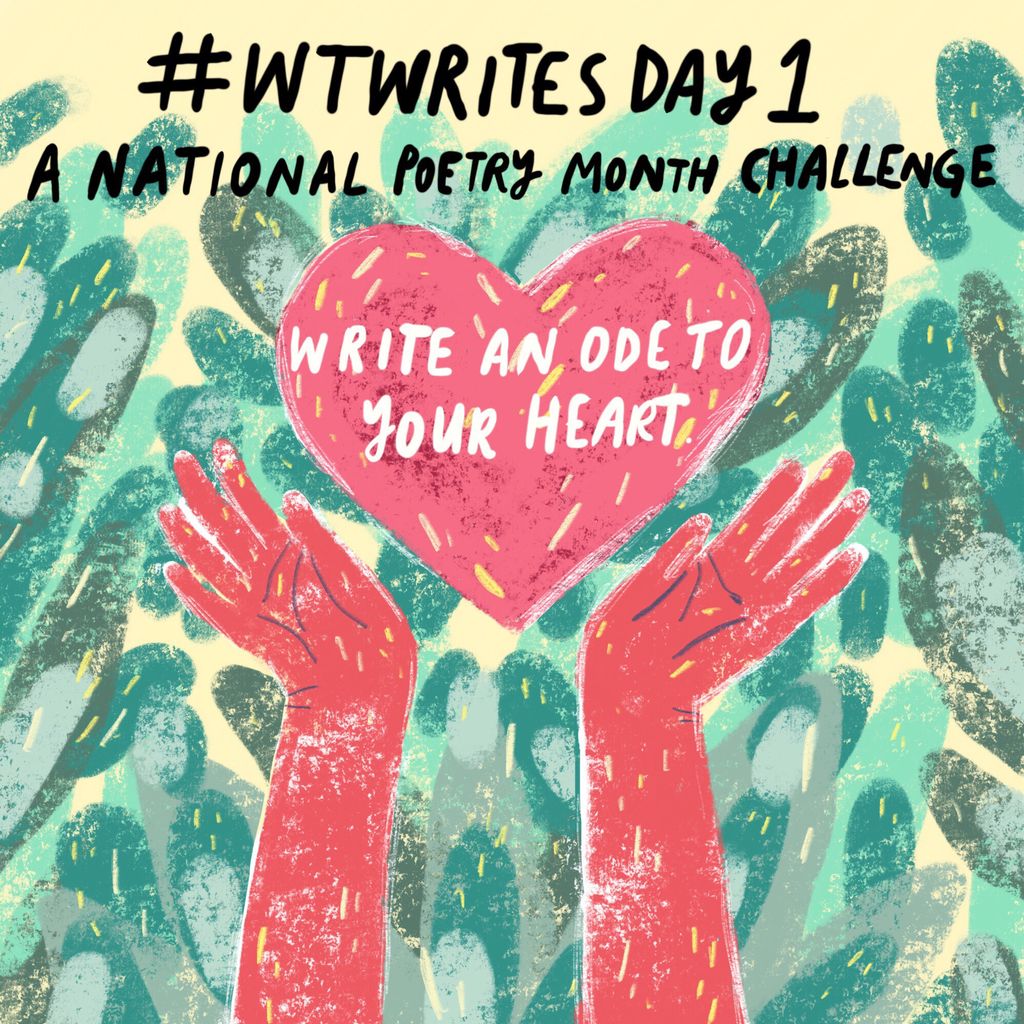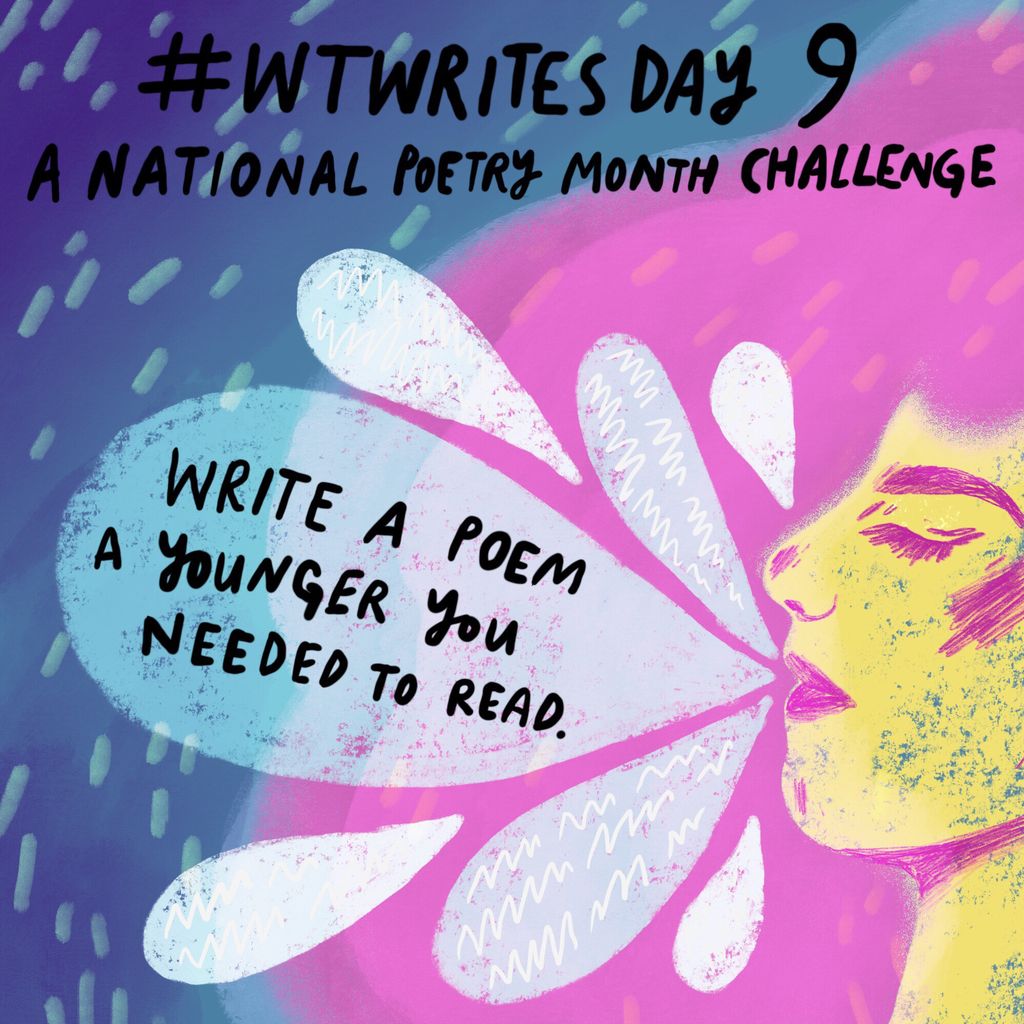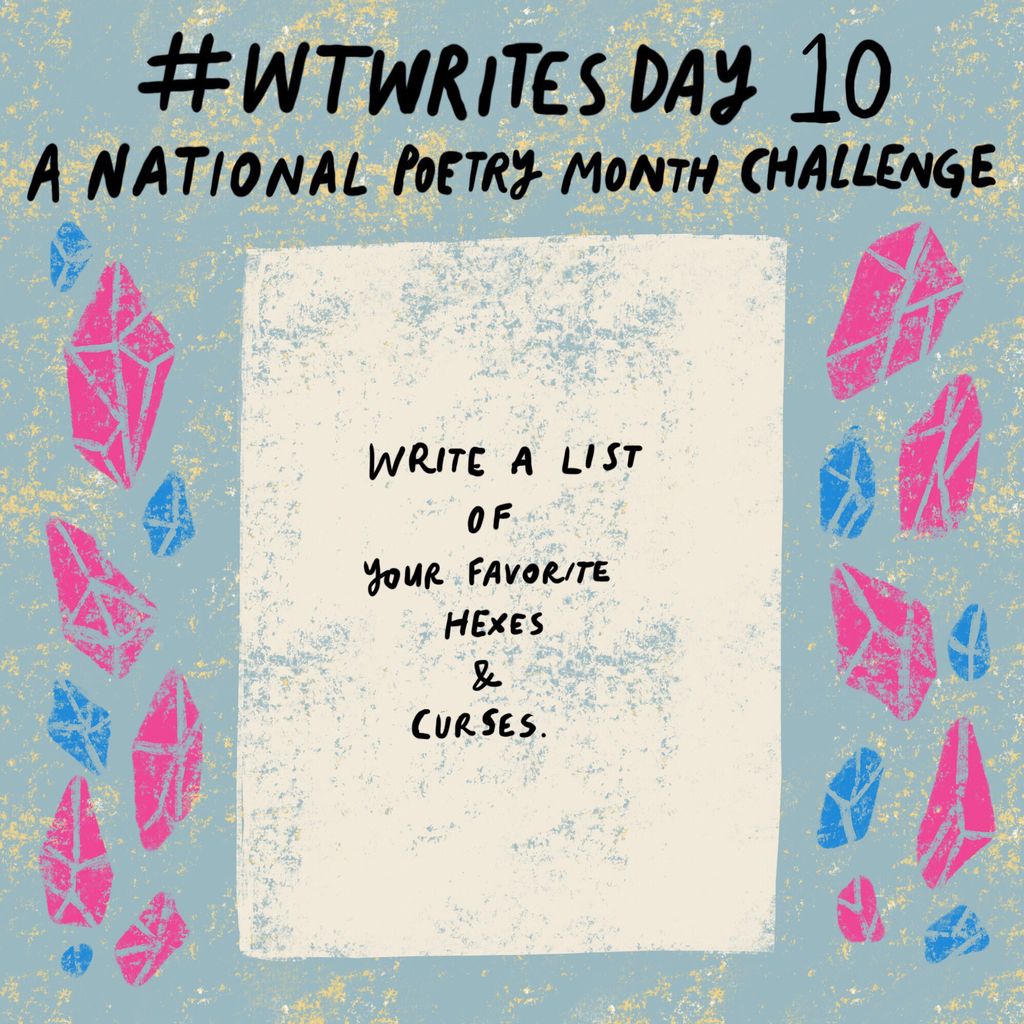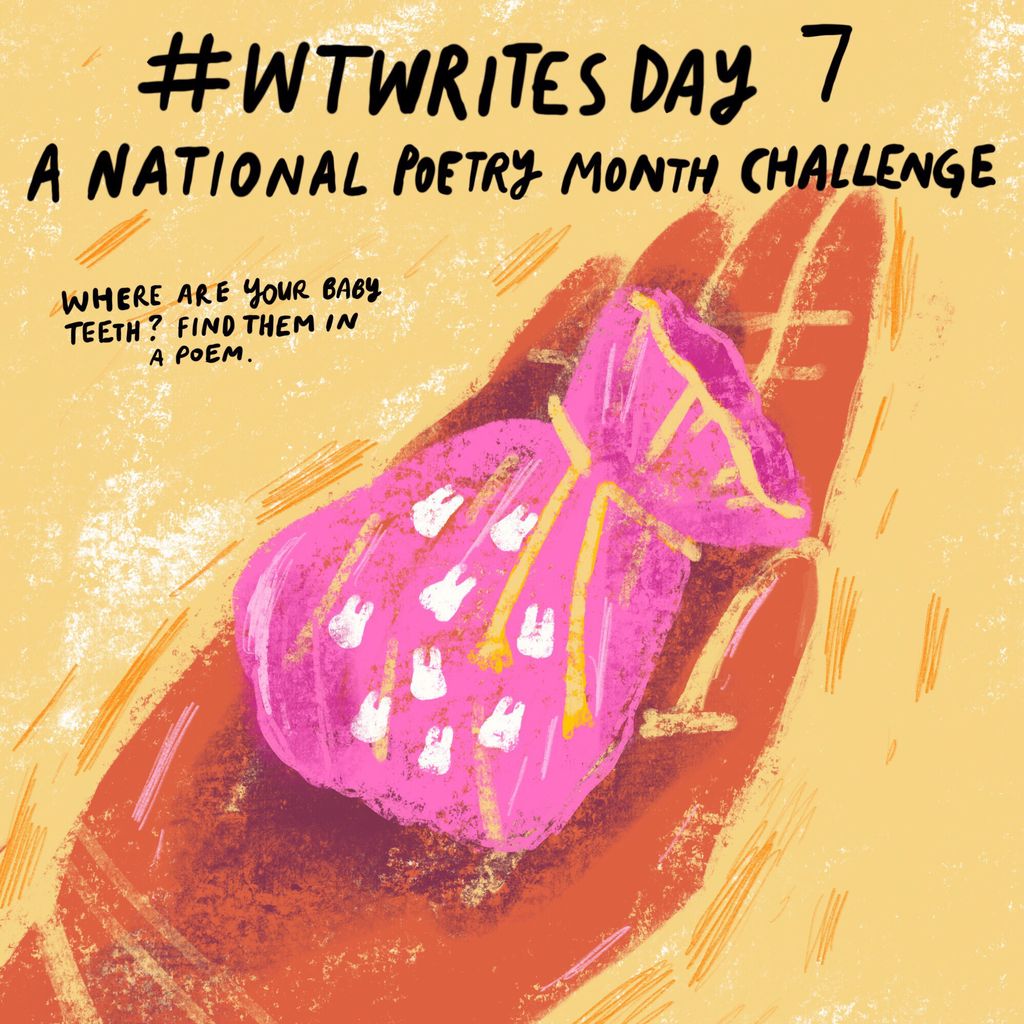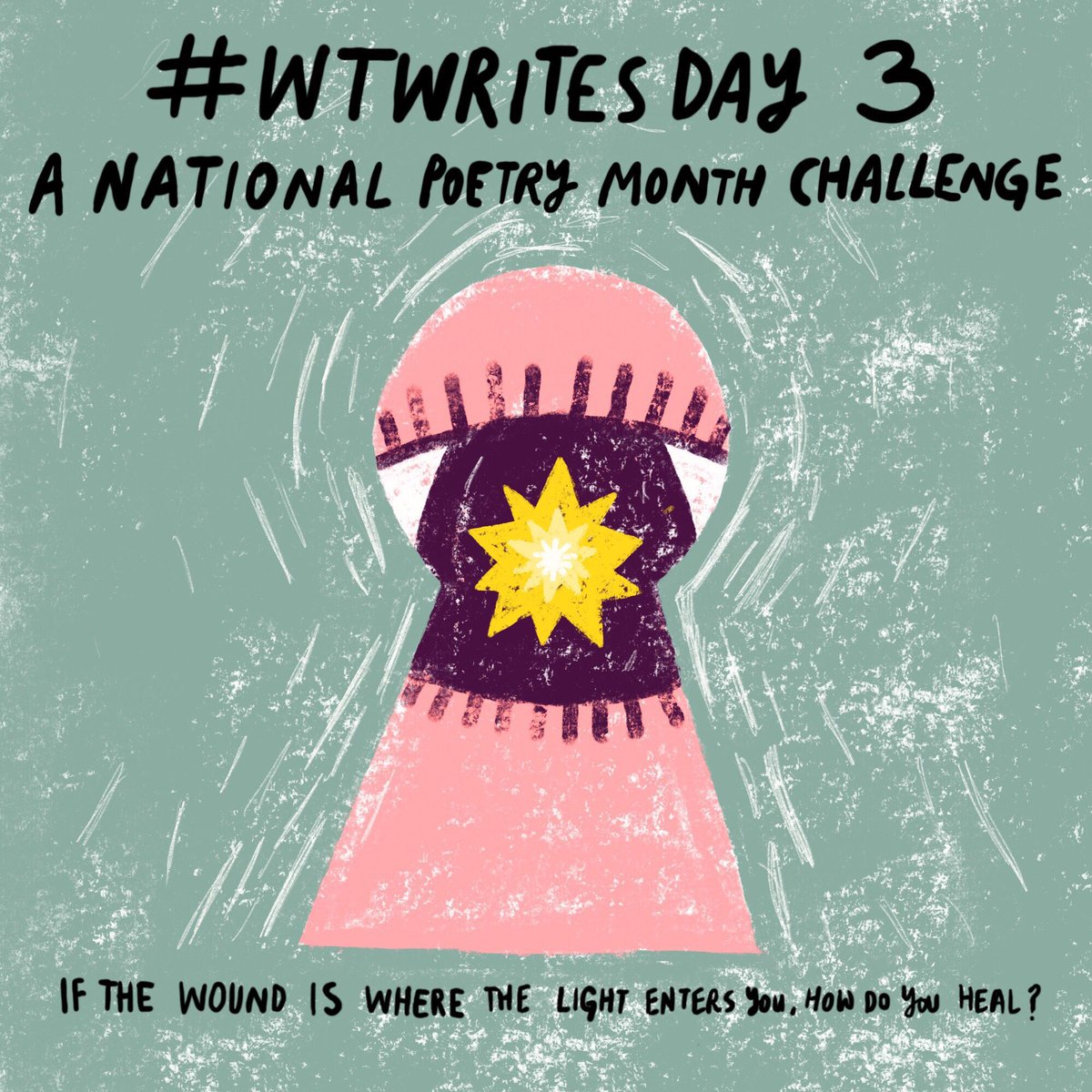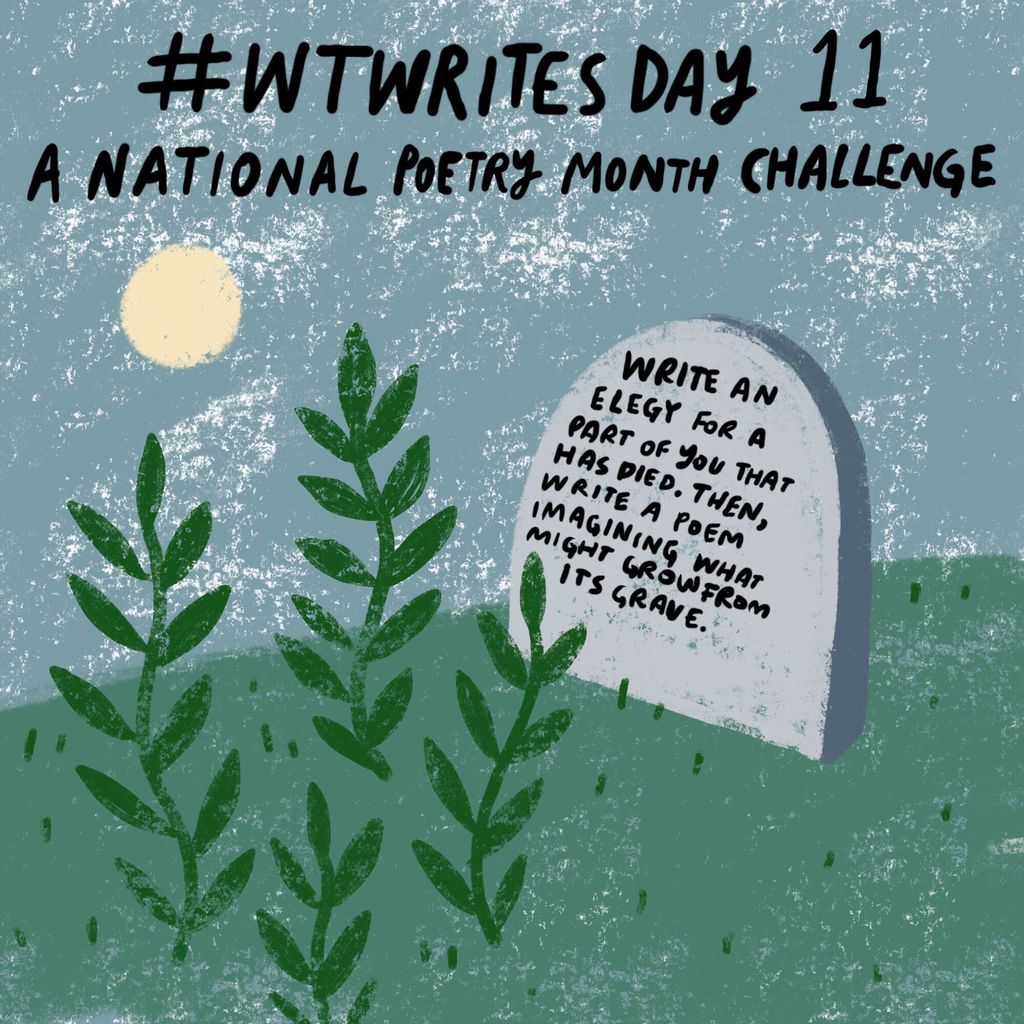 Because a mother always:
After Edna St. Vincent Millay
May the wound
that is open
even this morning
enter the house
like a missing glove,
a found tooth
in the mother's
half-broken, but
still-singing
music box.
Given to her
on her wedding day
glass over
each
intimate
gear
housed in the center
of the governor assembly.
The key
even nudged
plays two
single notes
of a wedding soundtrack.
May the teeth
be counted
one more time
each one
placed at the fold
of a pillowcase
for spare change
begged
from a father's
clay paperclip holder
made in first grade
art class.
May the wound
that confused the act
of blinking
lit with
a stranger's match,
leave a hole
at the temple
of a mother's
only heart,
grow
over —
a succulent
cut, rooted
in sink water.
May the wound
the teeth
an unpaid bill,
last night's casserole
made on the breath
of a last amen
be done,
left to a hole
seen clear-through
to another
door.  
May the wound
have a name too.
May the teeth
grown old
with remaining
tic four syllables
over and over
Jordan Edwards
Jordan Edwards
Jordan Edwards
six clicks behind
the front gap
and it spills out.
Only once
a tangible
thing.